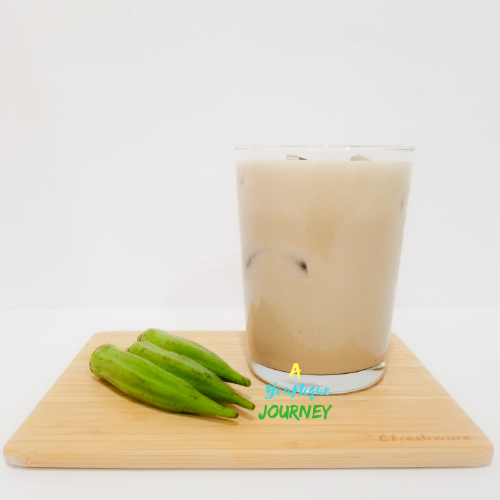 Okra Punch
November 8, 2020
Okra Punch is a smooth blended punch packed with vitamins, minerals and lots of fiber.
Okra, also known as "Lady's Fingers" is a hairy finger shaped vegetable that is mostly used in salads, stews, soups and a lot of seafood dishes. It is mostly grown in warm tropical climate.
Some persons are turned off when you mentioned Okra because when it is cooked, it is slimy. So imagine when I tell others that it can be blended into a drink.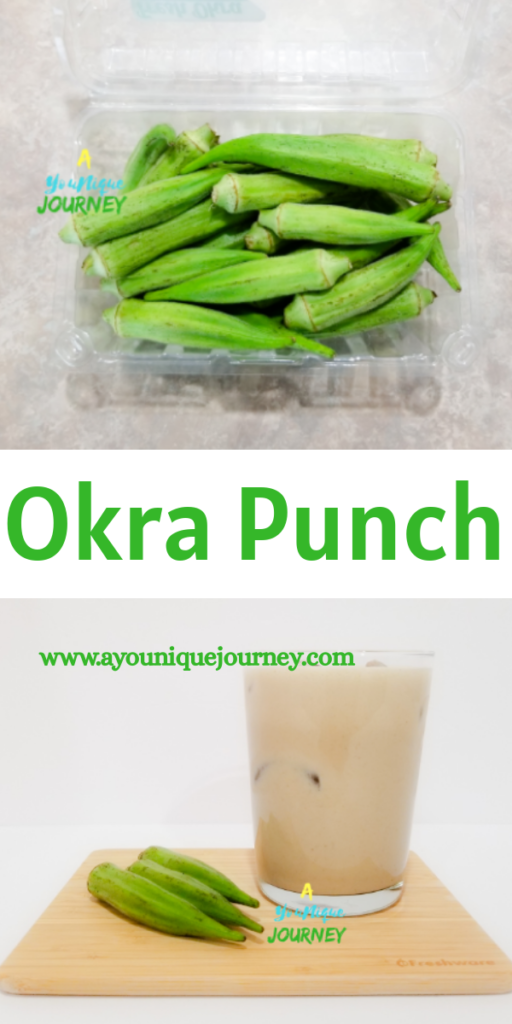 Popular Okra Dishes
This vegetable is well known for a very famous Jamaican dish: Steamed Fish topped with Okras and Crackers.
Most persons in America knows about Okra because it is added to Gumbo dishes.
Another well known dish is Fried Okra, which is very delicious.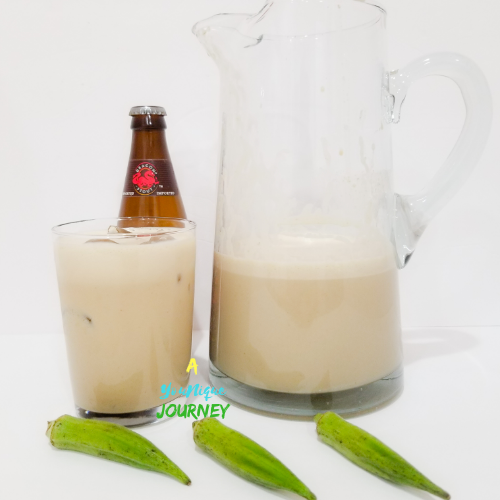 Okra Punch Benefits
Okra is packed with a lot of nutrients whether you choose to cook it or blend it raw.
High in Fiber
Helps to manage blood sugar
Low in Calories
Lower Cholesterol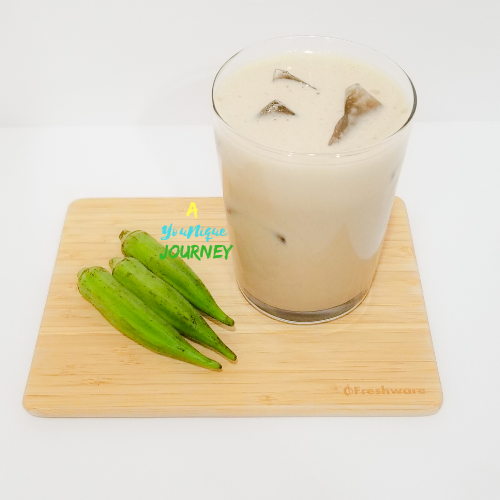 Tips for Okras
The best tip for choosing Okras is to make sure they are firm but not tough. If they are tough when they are cooked, then most likely the punch will not be smooth but have bit and pieces.
If it stays too long after purchasing, then it will dry out and becomes tough too. Use as soon as possible after purchasing.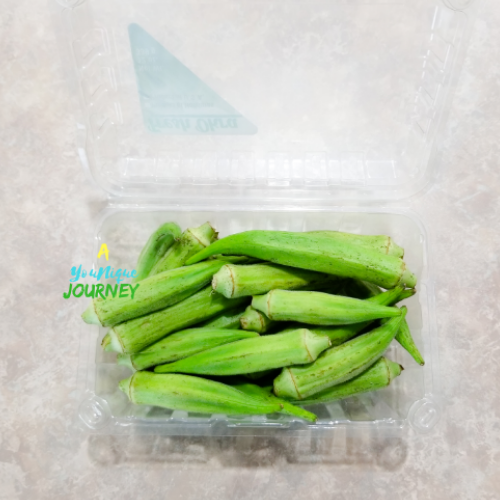 Cooked or Uncooked Okra for the Punch
Whether you cook the okra or blend it raw, it is your choice.
Personally, I have tasted both version, cooked okra and uncooked okra. The uncooked version was not so nice to my throat. It burned the back of my throat and I was unable to finish the punch.
I choose to cook the okra for a few minutes to remove some of the rawness from it. Just cooking it for the 7 to 10 minutes allow it to be tender but not soft and mushy.
Dragon Stout Substitute
If you are from Jamaica, then you will be familiar with Dragon Stout. But outside of Jamaica, you won't know what I am referring to.
Dragon Stout is a dark stout with a rich malty flavor and a little sweetness.
A great substitute for a bottle of Dragon Stout is Guinness Stout. I have used both brands, but prefer the Dragon Stout.
How to make Jamaican Okra Punch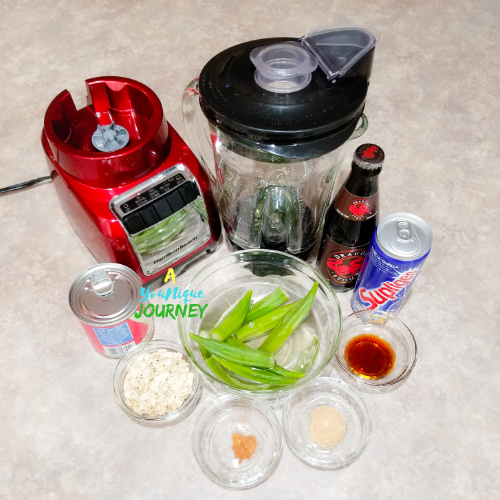 Firstly, cut the top off and maybe the bottom tip off the okra. Rinse the okras off.
Secondly, add the okras and the water and boil for about 7 to 10 minutes. Remove from heat and allow to cool.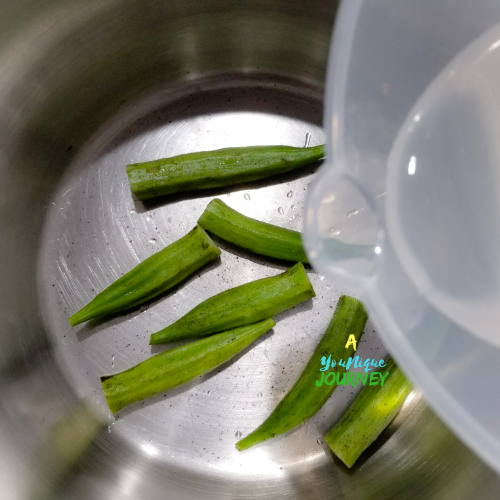 Thirdly, add the cooled okras with the liquid it was boiled in to a blender and blend together until smooth.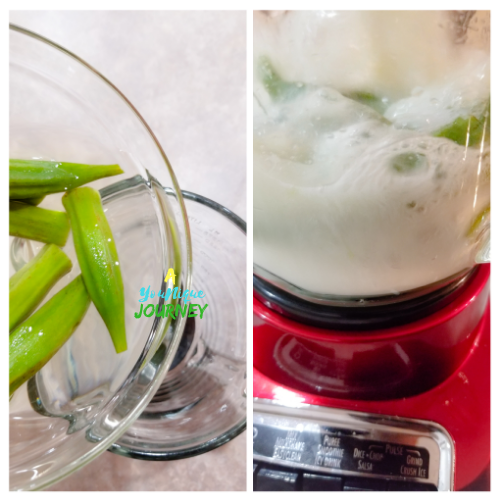 Fourthly, add the remaining ingredients except for the sweetened condensed milk and blend together.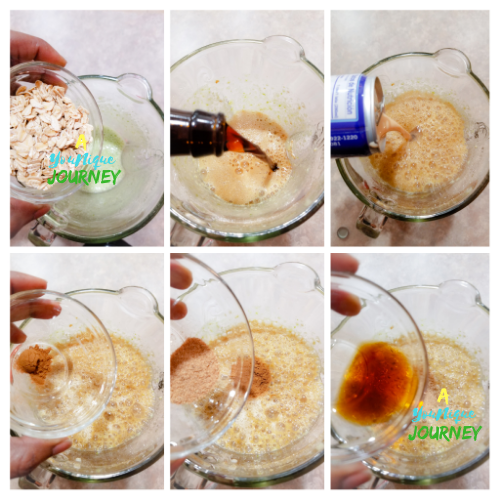 Finally, pour it into a large pitcher and sweetened with the condensed milk. Allow to chill in the refrigerator until ready to serve.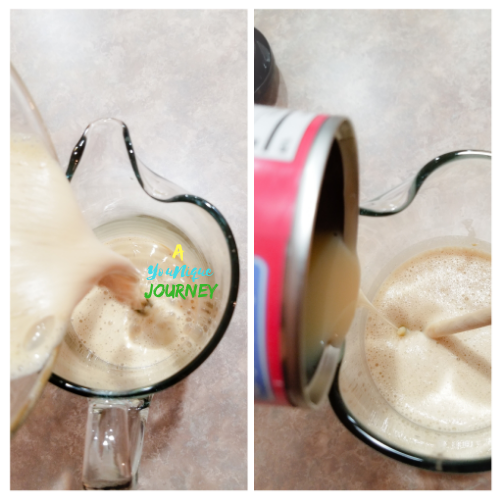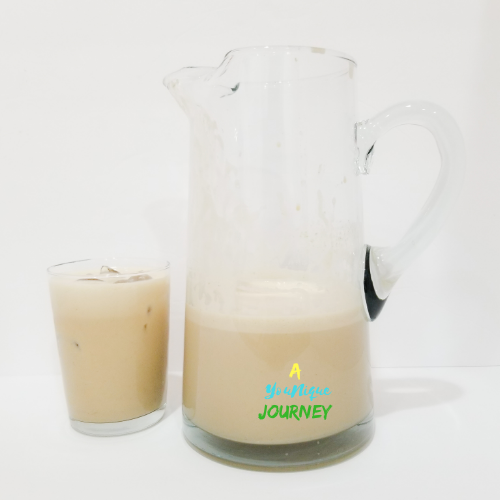 Okra Punch Recipe
Ingredients
7 Okra, washed, top removed and cooked
1 cup water, for cooking okra
1 9.8oz can Vanilla Supligen
1/4 cup Oats
1 10oz bottle of Dragon Stout
1/2 teaspoon grated Nutmeg
1/4 teaspoon Cinnamon Powder
2 teaspoon Vanilla Extract
1 14oz can Sweetened Condensed Milk
Instructions
Cut off the top (and maybe small part of the bottom/tip) of each okra and rinse them off.
In a medium pot, add the okra and the water and cover with a lid. Let it boil for about 7 to 10 minutes. Do not overcook the okra. Turn off the heat and remove from the heat and allow to cool.
Once the okra is cooled, add them and the liquid to the blender for about a minute or until smooth.
Add the oats, supligen, dragon stout or guinness stout, cinnamon powder, nutmeg and vanilla extract. Blend together.
Pour the blended mixture into a large pitcher and add the sweetened condensed milk. Stir together. Taste to make sure it is sweet to your desire.
Fill a glass with ice cubes and pour the okra punch over it, if you are in a hurry to taste it or allow to chill in the refrigerator until you are ready to serve.
Notes:
Cut the top off and maybe the bottom tip.
Do not overcook the okra no longer than the 10 minutes. You don't want the okra to cook until it is too soft.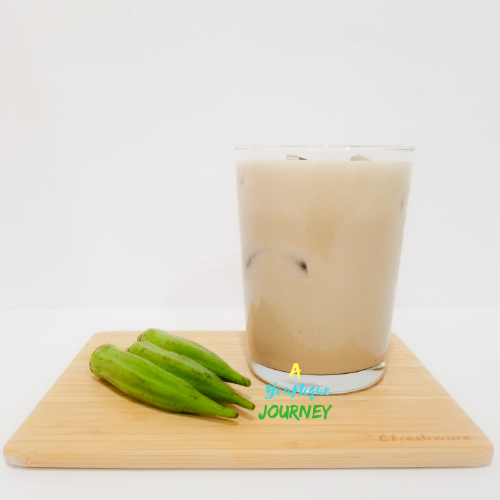 Please let me know what you think about this Okra Punch in the comment section below.
Thanks for stopping by and please come back again.
Blessings and Love always, as you carry on, on your YouNique Journey!


You May Also Like
January 3, 2019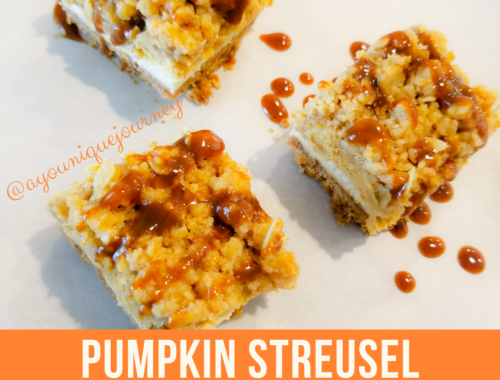 October 23, 2019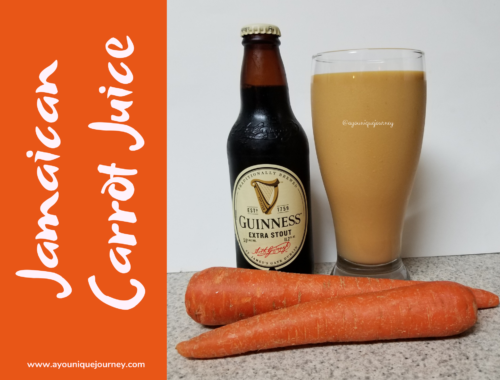 March 20, 2019