This Stout Ice Cream is rich, creamy, custardy and delicious with bittersweet malty flavor that your taste buds are going to love.
I am a lover of ice cream. As much as I have gained weight after having my two lovely children, I cannot stop eating ice cream and sorry diet or not I am going to enjoy it.
Seriously, who don't love a scoop or two of ice cream on a cone or in a bowl? You won't be able to find not one person. Even if you are allergic to milk, there are so many ways to make ice cream so everyone can enjoy it.
Devon House I Scream
Back home in Jamaica, there is a Ice Cream shop that's called Devon House I Scream. There are a lot of local shops across the country, but the main Ice Cream shop is in the capital – Kingston.
They are 27 natural delicious flavors that you can choose from when you go there. However, the most popular flavors are Devon Stout, Soursop, Rum & Raisin, Coffee, Coconut, Guava, Mango and their Fruit Basket. All these flavors will literally make your taste buds scream as the name suggest.
Personally, I am in love with the Devon Stout flavor. It has a malty taste from the Dragon Stout with a hint of alcohol in it. The alcohol is not overbearing at all. It will give you the taste of something like Bailey's Rum Cream in a way. Whenever I go back home, I have to buy some or else I don't feel like I am in Jamaica.
My Favorite Flavor…
My taste buds were longing to taste my favorite flavor – Devon Stout, from back home (besides anything that has chocolate in it). So I decided to try and make some for myself, since there are no Devon House I Scream shop here in America.
In my research for Devon Ice Cream, I found a recipe here about making a stout ice cram that was close to the original Devon Stout Ice Cream that I love. I had to make a slight adjustment to it by adding more sugar. It was delicious and remind so much like the original flavor.
With this Stout Ice Cream I will be making my sweetened base with egg yolks, heavy cream , sugar and salt.
The Freeze and Stir Method
This is a homemade no churn Stout Ice cream. I don't have a Ice cream machine so I am using the Freeze and Stir Method. This method basically breaks up the ice crystals as they, making the ice cream smooth and creamy.
With this method you can use a Hand mixer or a whisk to break up the ice crystals that are formed in the ice cream after every hour of freezing the mixture.
What is Dragon Stout?
Dragon Stout is a creamy malted bitter/sweet beer (stout) that is brewed by Desnoes & Geddes Limited in Kingston, Jamaica. It is similar in taste to Guinness and has a 7.5% Alcohol by Volume.
Most Jamaicans just enjoy a cold Dragon Stout while relaxing or use it to make some lovely Jamaican Carrot Juice.
How to make Stout Ice Cream
This is so easy to make. The only part of it that takes long is the Freeze and Stir Method that I used for it.
However, after mixing the egg yolks, salt sugar and heavy cream in a medium saucepan over medium heat. Allow it to cook for about 7 minutes.
Then strain it through the finest strainer you have. Mine was a small strainer but it did strain it good. Allow it to cool for a while. Add the Dragon Stout and vanilla and stir.
Pour it in a resealable container or cover the same bowl with plastic wrap and allow it to freeze for an hour. Take it out and use a hand mixer to mix and break up the ice crystals and put it back into the freezer for another hour.
You can repeat this process for about two more time or until it is frozen enough and sticking to the bowl. Cover the container allow to continue to freeze until you are ready to serve it.
Step by Step Pictures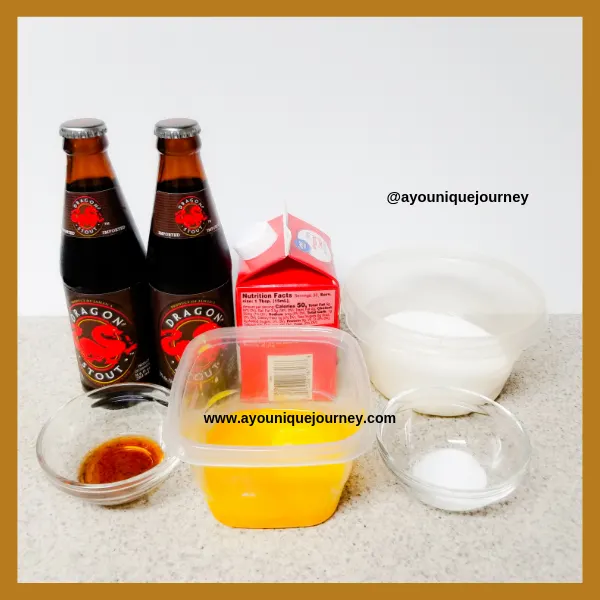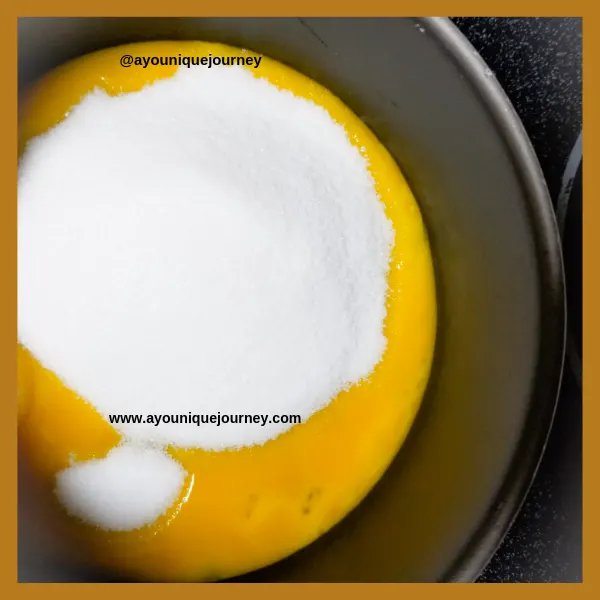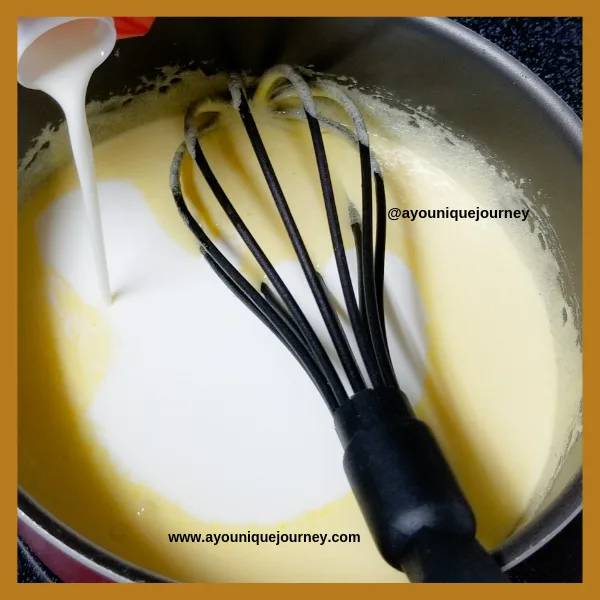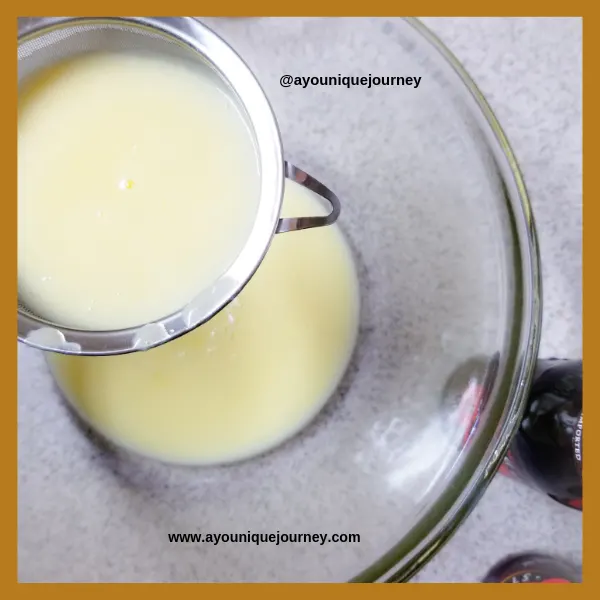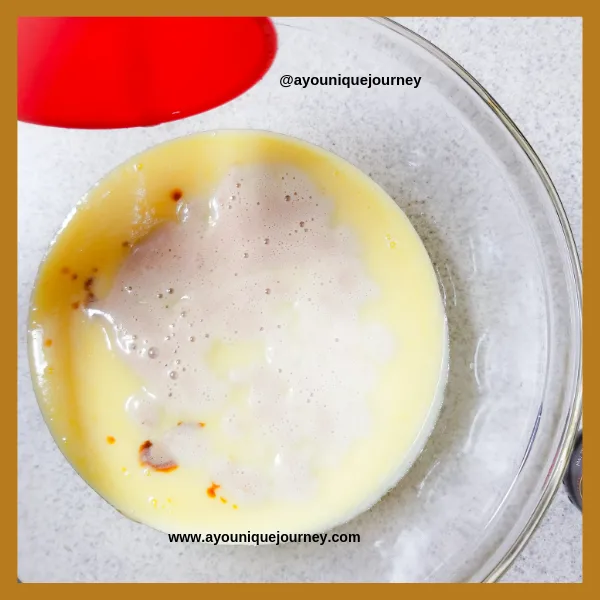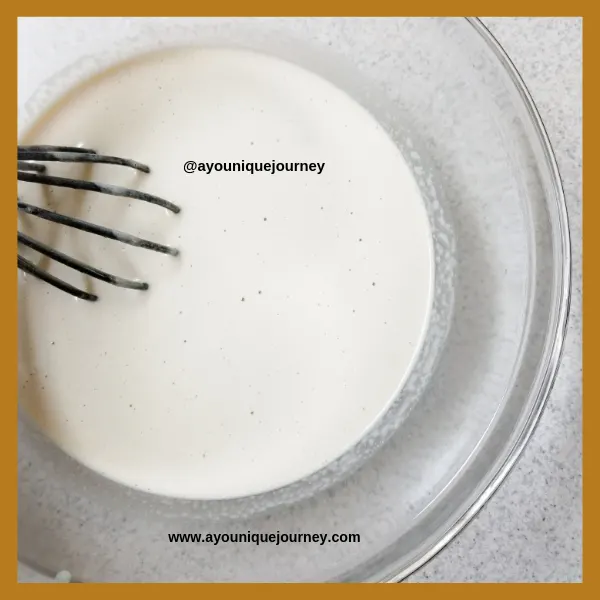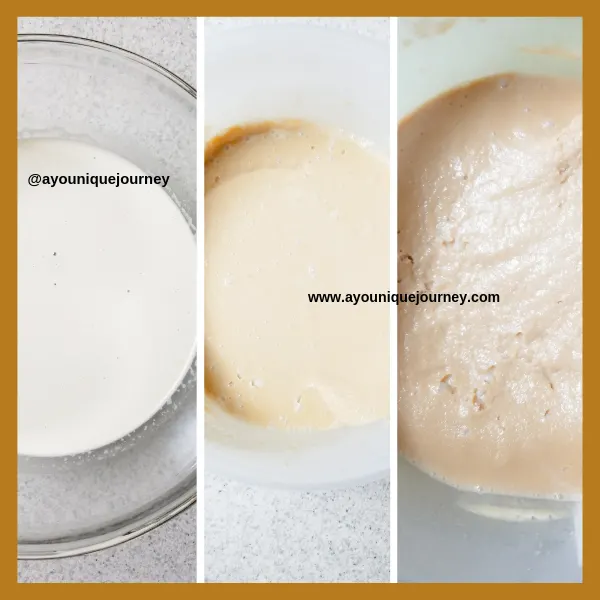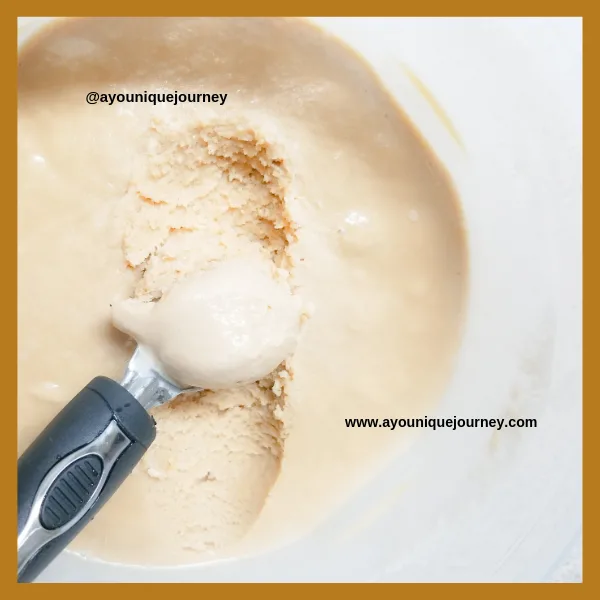 Stout Ice Cream Recipe
Ingredients
1 1/2 cups Dragon Stout
6 egg yolks
1 tsp vanilla extract
2 cups heavy cream
1 1/4 cup granulated sugar
1/2 tsp salt
Directions
In a medium sauce pan, whisk together the egg yolks, sugar and salt.
Then pour in the heavy cream and continue stirring while it is cooking over medium low heat for about 4 to 5 minutes, until it gets thick.
Use a fine strainer to strain the mixture into a medium bowl and allow to cool for a while.
Pour the Dragon Stout and vanilla extract into the mixture and whisk together.
Freeze and Stir Method: Pour the ice cream mixture in a container and place it in the freezer for an hour first. Then remove it and beat it with a hand mixer or if you have a whisk you can use it too. This method will help to break up the ice cream that have already started to freeze and most importantly, help makes it creamy.
Put it back into the freezer for another hour and then repeat the above step again. Do this every hour, until it gets hard (thick mixture) and starts to stick to your bowl.
Pour the ice cream in a resealable container and place it in your freezer until you are ready to serve.
To view some more ways on how to make ice cream without a machine, you can visit this website.
Notes About Stout Ice Cream
This homemade Stout Ice Cream starts to melt as soon as you start to scoop it out.
Also, I am going to try and do it without the egg mixture sweetened base. Just use some sweet condensed milk and heavy cream as the base.
Please let me know what you think about this Stout Ice Cream in the comment section below.
Thanks for stopping by and please come back again.
Blessings and Love, as you carry on, on your YouNique Journey!