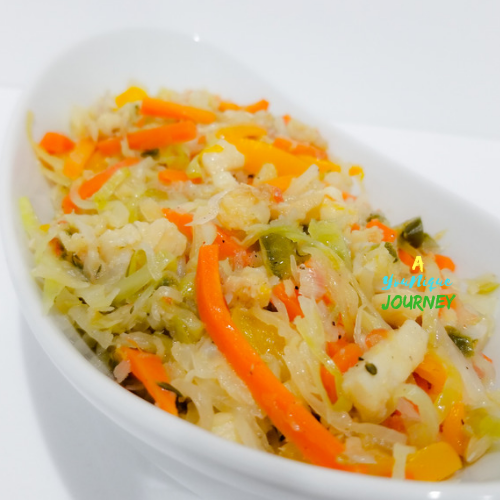 Saltfish and Cabbage
March 28, 2021
Saltfish and Cabbage is an easy combination of steamed cabbage with flaked Saltfish in some beautiful herbs and spices.
It is so loved by many, therefore it is served as breakfast, lunch and dinner.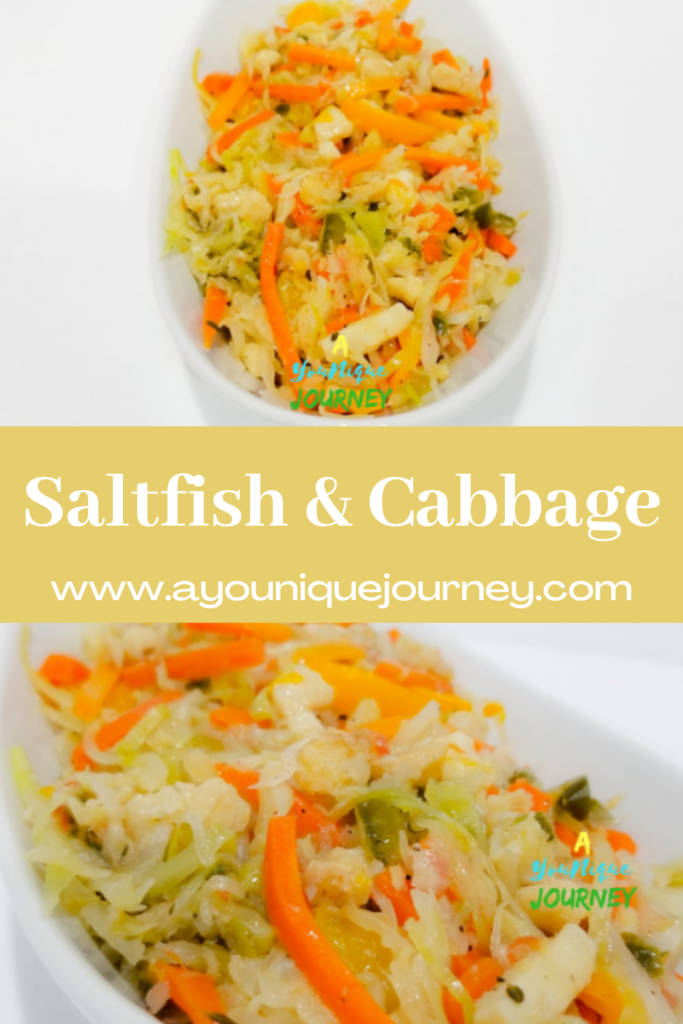 Growing up, if my mother didn't cook Porridge for breakfast on a Sunday morning before Church, it would be Boiled Green Bananas with Saltfish and Cabbage for the family.
There was something about that combination that makes me eat off my breakfast and keep asking for more.
For lunch and dinner, some steamed Cabbage with Saltfish is perfectly paired with some boiled dumplings and ground provisions.
What type of Cabbage is best to use with the Saltfish?
The White Cabbage or Green Cabbage is the best type to use to make Jamaican Steamed Cabbage and Saltfish.
Personally, I have never used the red/purple cabbage to make this popular dish.
I am not saying the red cabbage cannot be used, no one I know has ever done it before.
But if it's your favorite type, then go ahead and use it.
I would love to know if you made it with the red/purple cabbage.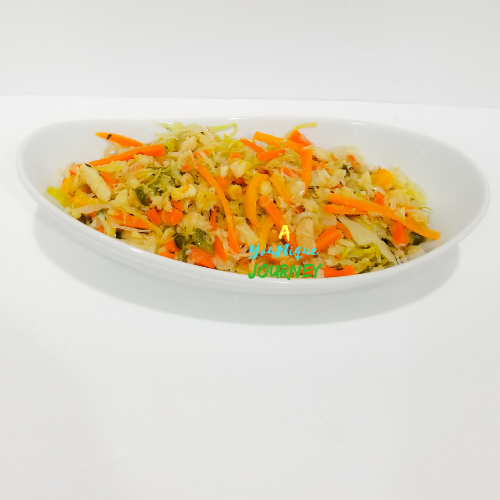 What kind of fish is Jamaican Saltfish
In Jamaica, it is called Saltfish, Cod Fish or some say Salted Cod fish. I refer to it as Saltfish.
Saltfish is a white meaty fish that is preserved with salt by drying it out over a period of time.
This preservation process makes the Salt fish stay longer.
Saltfish or otherwise called Salted Cod fish, can be found in your local West Indian or Caribbean Supermarket.
If not, you can find it in Walmart or a Save-a-lot Supermarkets.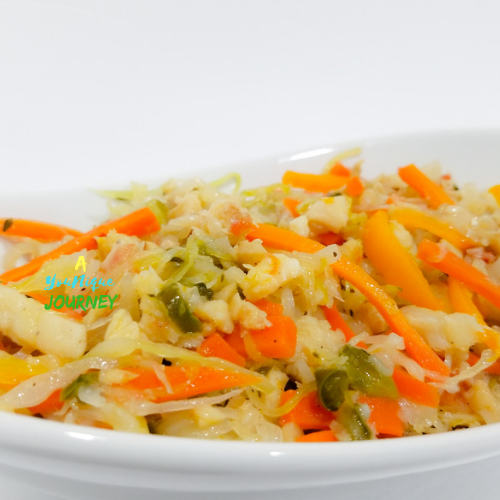 Do you have to soak Saltfish?
No you don't have to soak the Saltfish, it's a personal preference.
There are two ways I know how to prepare the Saltfish or some call it Cod Fish.
The first way is to allow the Saltfish to soak overnight in a bowl with water covering it and then do a boil the next day in some fresh water or not to boil it at all.
This process takes away majority of the saltiness in the fish.
The other way is to boil it on the same day you are going to prepare the dish.
It will be soft and ready to remove the bone from it.
How long should you boil Saltfish?
You can boil the saltfish to your preference to remove the salt from it.
Once it boil for the first 20 minutes, discard that water and pour fresh water and boil again for another 20 minutes.
You can repeat another time after the second time, but this depends on the amount of water you used to boil it in or how much salt you want to remove.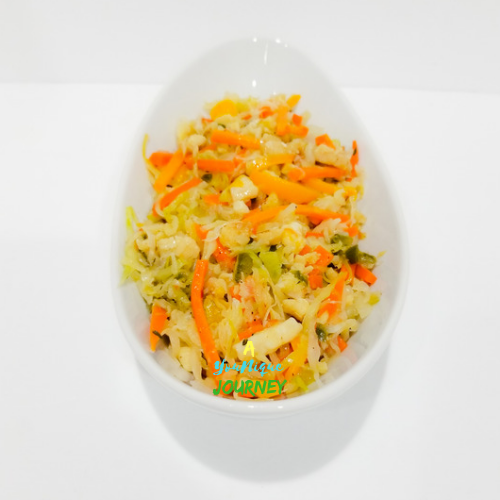 What to serve with Saltfish and Cabbage?
Steamed Cabbage and Saltfish is best served with Boiled Dumplings and other ground provisions like Yellow Yam, Green Bananas, Cassava, Irish Potato, Sweet Potato, Dasheen and Coco.
You can also serve it with Rice too such as Pumpkin Rice, Rice and Peas or some Yellow Rice.
For Breakfast, Saltfish and Cabbage is best served with some Fried Dumplings.
How to make Saltfish and Cabbage?
Firstly, prepare the saltfish by boiling it or soaking it overnight to remove the saltiness from it.
Second, saute the onion, bell pepper, scotch bonnet pepper, tomato, garlic, scallion and thyme.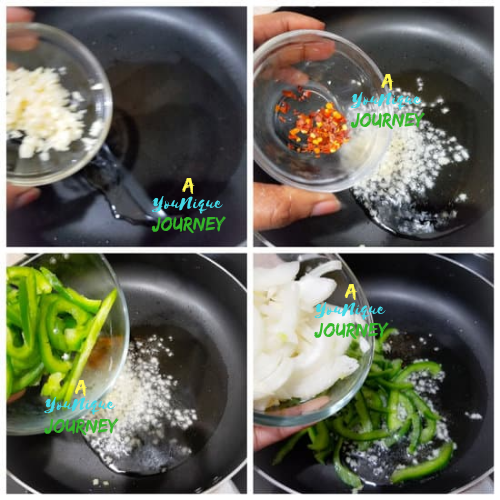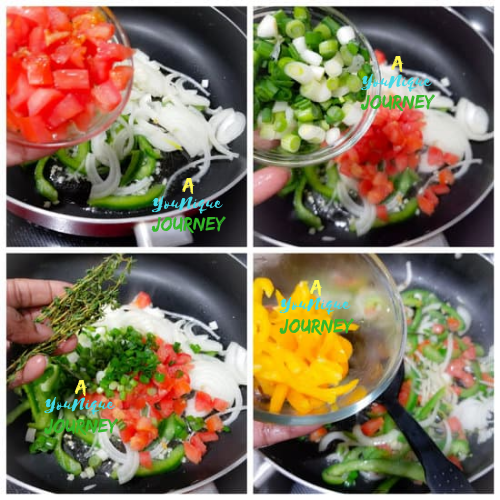 Thirdly, add the flaked saltfish and mix together.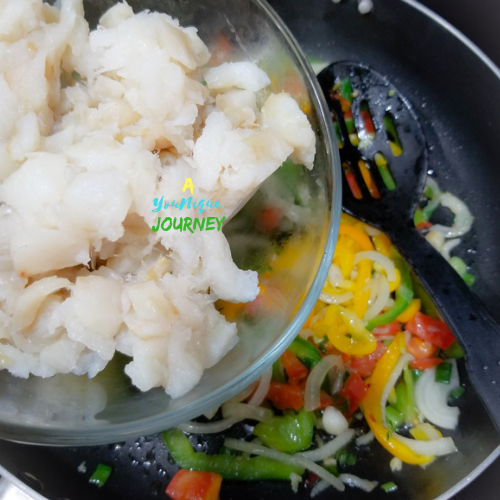 Fourthly, add the cabbage, carrot, black pepper, all purpose seasoning, butter on top and 1 to 2 Tablespoon of water (see notes). Cover with a lid and allow to steam.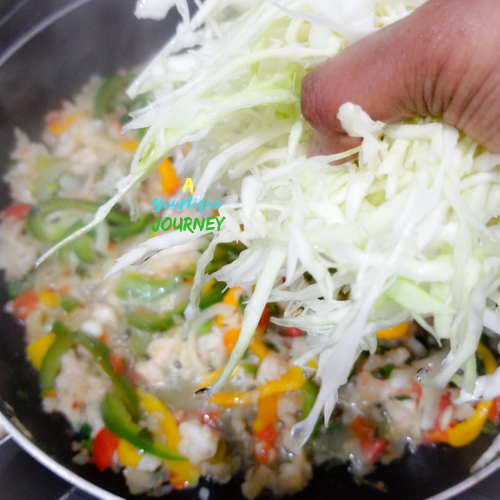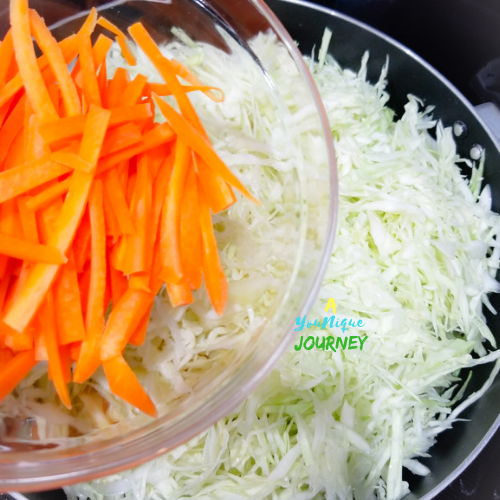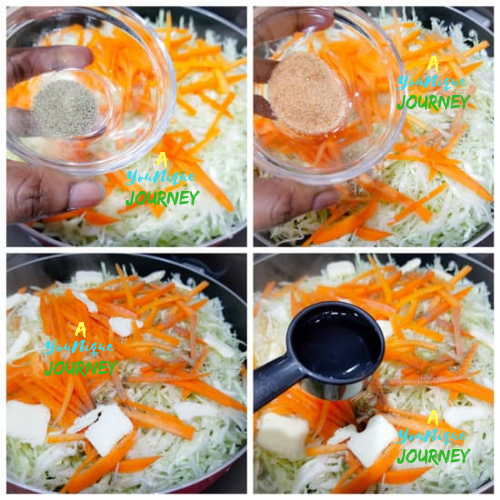 Finally, remove from heat and serve with your favorite side dish.
Jamaican Cabbage and Saltfish Recipe
Ingredients
1/2 of a large Cabbage, cored, thinly sliced and rinsed
1/2lb Saltfish, boiled or soaked overnight and deboned
1 large Carrot, julienned
2 Scallion, finely chopped
3 Sprig of Thyme or 1 1/2 tsp dried Thyme
1/2 of Green Bell Pepper, julienned
3 cloves Garlic, minced
1/2 of a medium Onion, finely chopped
1 medium Roma Tomato, diced
1/2 teaspoon Black Pepper
1/4 teaspoon Red Crushed Pepper or Scotch Bonnet Pepper (optional)
1 teaspoon All Purpose Seasoning (optional)
4 Tablespoon Vegetable or Olive Oil
2 Tablespoon Unsalted Butter (optional), thinly sliced
4 cup + 2 Tablespoon Water, divided
Instructions
How to prepare the Saltfish
Prepare the Saltfish by soaking it in about 4 cups of water overnight or just about 2 hours. Then throw away the water it was soaking in overnight. Pour 4 cups of water in a sauce pan with the Saltfish. Boil for about 30 minutes on medium heat.
Taste to see if the Saltfish is still too salty or just the right amount of salt. If it is too salty, then add some more water and boil for some additional minutes.
How to steam Saltfish and Cabbage
Once the Saltfish has the desired amount of salt you want on it, throw away the water and allow to cool (if you had boiled it). For this recipe, I soaked it overnight. Break up the Saltfish into small pieces and set aside for later.
Heat the Vegetable or Olive oil in a large skillet pot on medium heat. Add the chopped Garlic, Scotch Bonnet Pepper, Bell Pepper, Onion, Tomato, Scallion, and Thyme to the vegetable oil and sauté for about 2 minutes.
Stir in the Flaked Saltfish and mix together to combine.
Add the cabbage and carrots to the saltfish mixture and combine together. Place the butter on top and add the all purpose seasoning and black pepper.
Pour 1 to 2 Tablespoon of water over the top and cover with a lid for 3 minutes. Keep in mind that once it is covered it will spring more water, so you may or may not need any more water.
Then after the first 3 minutes, mix everything up. Allow to steam for about 7 more minutes on low heat. If it is springing too much water, then remove the lid.
Turn off the heat and remove from the heat.
Serve with your favorite side dish.
Notes:
You can choose to boil the Saltfish (if you are in a hurry) or soak it overnight, to remove the saltiness from it.
Only add 1 to 2 Tablespoon of water before covering with a lid. Keep in mind that it will spring more water as it steams. If it needs more water, then only add 1 Tablespoon of water. Plus, if it is springing too much water, then remove the lid.
Additional Saltfish Recipes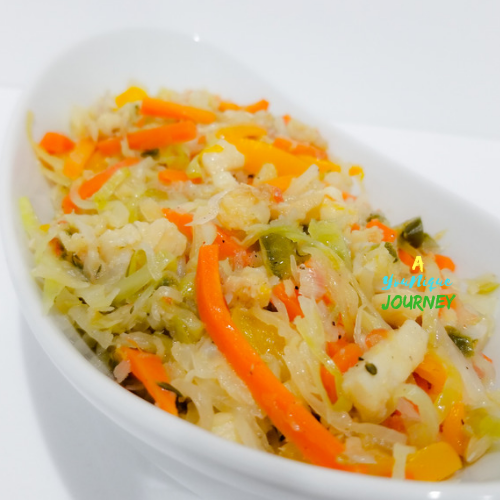 Please let me know what you think about this Saltfish and Cabbage Recipe in the comment section below.
Plus, please leave a Star Ratings.
Thanks for stopping by and please come back again soon.
Blessings and Love Always, as you carry on, on your YouNique Journey!
You May Also Like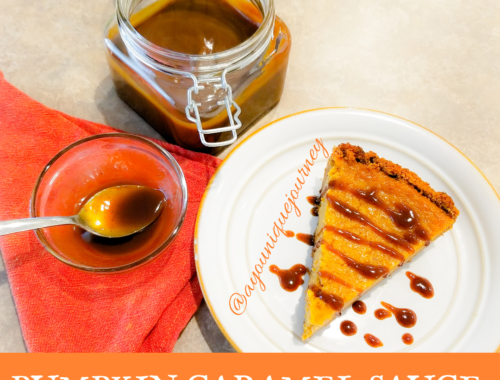 October 7, 2019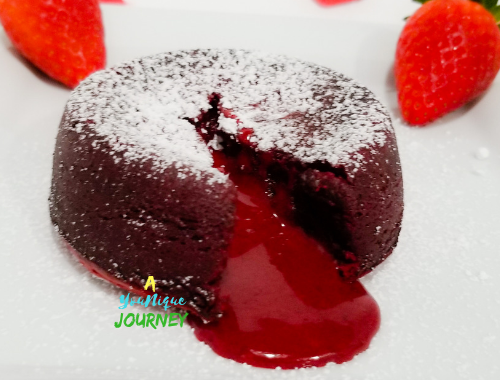 February 10, 2021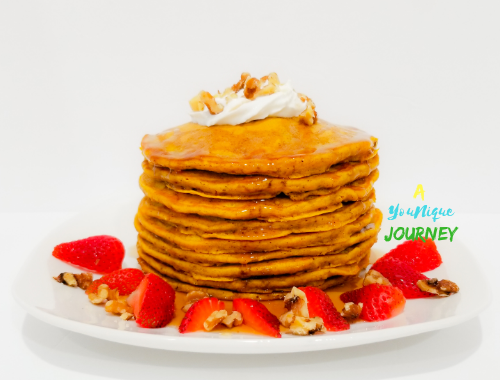 October 11, 2020