Peanut Butter Brownie is a triple layer of oreo cookies, cookie dough and a brownie mixture baked together to create a delicious fudge brownie.
This brownie will have you eating all of it and leaving none for the kids.
I am a lover of chocolate.
Give me a yummy slice of chocolate cake and I am all set for the day.
No sorry, I need another slice, then I am all set for the day… LOL.
Actually anything chocolate, count me in.
No wait, majority of any with chocolate I will eat.
Not eating anything that I don't know of, that is coated with chocolate.
Sorry, I ain't doing that.
However, if you are a chocolate and peanut butter lover, then this Peanut Butter Swirl Brownie recipe is for you.
This is so easy, it only takes three ingredients (with the exception of the creamy peanut butter added just before baking it).
Yep, it's that simple.
You can also check out my Heart Shaped Peanut Butter Cookies or my classic Peanut Butter Cookies, if you are a peanut butter lover like me.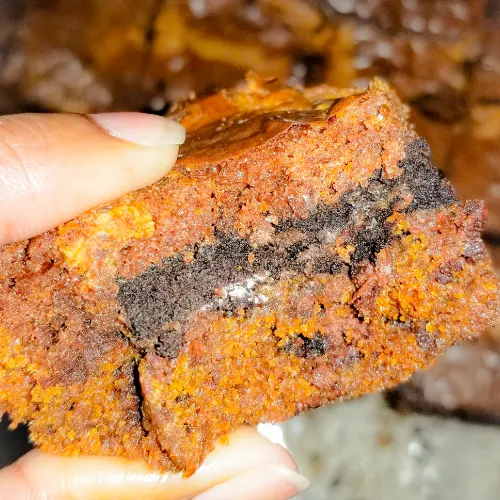 Main Ingredients used
I got all my ingredients from my local Walmart.
But instead of buying the original Oreo Cookie Sandwich and the Chocolate Chip Cookie Dough, I bought the Great Value brand to save money.
Hey, every little savings goes a long way.
As for the Box of Brownie, I choose one from the Dollar Tree, a Betty Crocker Fudge Brownie.
How to make a Peanut Butter Brownie
Firstly, press down the cookie dough in a greased 8 or 9 inch baking pan.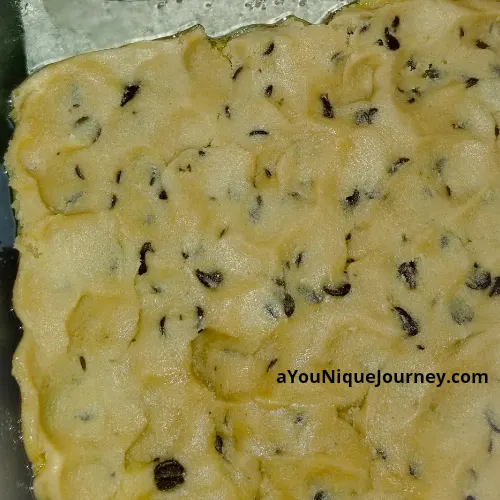 Secondly, lay just about 16 oreo sandwich cookies.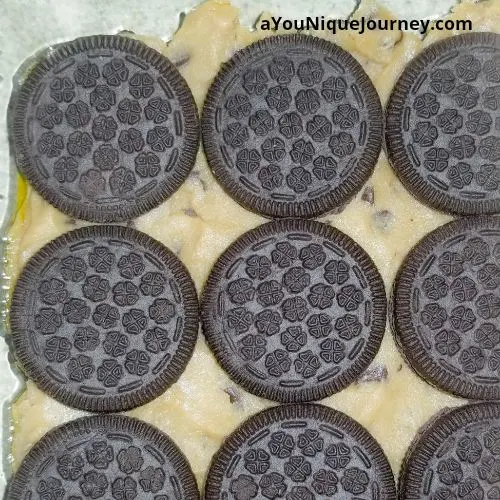 Thirdly, prepare the brownie mix in another bowl as the package directed. Optional: add small amount of some creamy peanut butter on the top of the brownie mixture.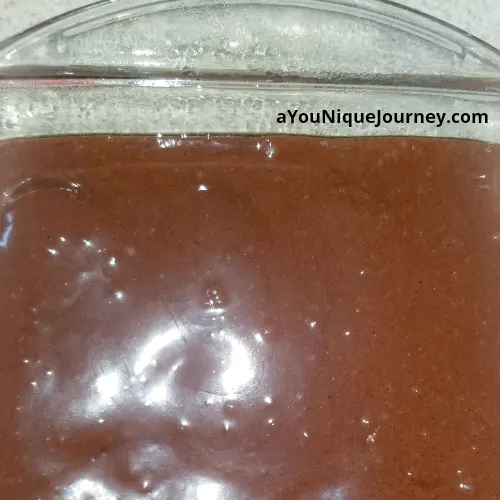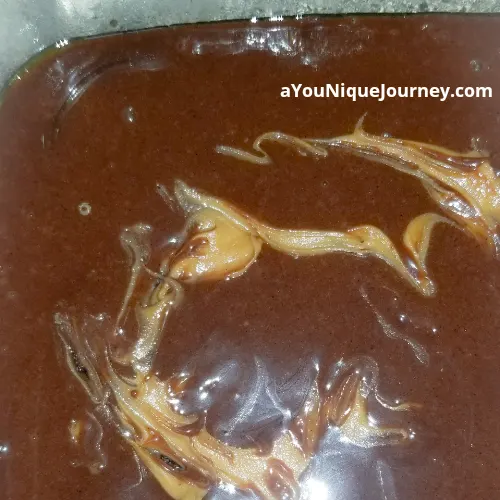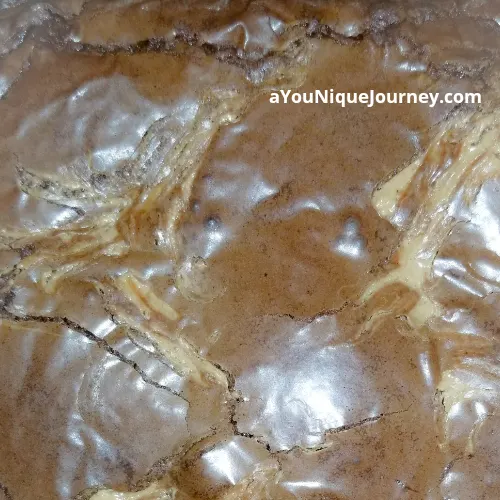 Peanut Butter Brownie Recipe
Ingredients
Chocolate Chip Cookie Dough
1 package of Oreo Cookie Sandwich
1 Box of Brownie Mix
Creamy Peanut Butter
Instructions
Preheat oven to 350 degrees Fahrenheit. Grease a 8 or 9 inch baking pan ( or your your choice).
Put the chocolate cookie dough in your baking dish. Its best to use your hand to press it down until its all spread out equally.
Lay out about 16 of the oreo cookies on the top of the cookie dough…again its all up to the size pan you use, so the amount of Oreo cookie depends.
Prepare the Brownie mix according to the package directions. Pour it over the Oreo cookies and spread it out equally. You can shake the baking pan to equal out the mixture.
Optional: use a small spoon and drop some peanut butter on the top…small drops. Then use a tooth pick or even a fork, to swirl it into the brownie mixture on top. Another option to add on the top is some type of nuts (walnut, almond etc.). Do not add Peanut Butter or any form of Nuts, if you are allergic to them.
Bake for about 45 to 50 minutes, or until you insert a toothpick in the center and it comes out clean. Let it cool, slice, serve and enjoy your Peanut Butter Brownie.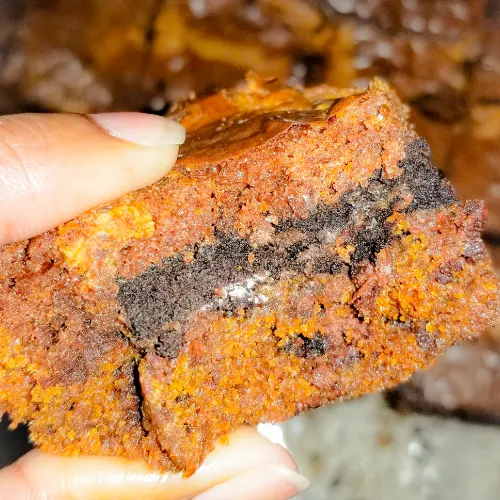 Now, wasn't that simple.
It was amazing and almost finished the same night.
I love to eat this with a glass of milk.
What do you eat with yours?
Please let me know what you think about this Peanut Butter Brownie in the comment section below.
Thanks for stopping by and please come back again.
Blessings & Love, as you carry on, on your YouNique Journey!